Vickie Dellaquila
Owner & Founder, Certified Professional Organizer
I have been a professional organizer for over 20 years. When I started my business in 2002, I knew the organizing world was not just about pretty containers. One thing I know for sure is it not about stuff, but emotions©.

I know what it feels to be overwhelmed. I grew up in a chaotic, disorganized environment and found I could escape my environment through organizing as a child. My first "organizing job" was organizing my parents' bar! The chaos in my life helped me to understand that people have many challenges when it comes to decluttering and organizing. Many people in my life have had challenges such as ADHD, learning disabilities, depression, anxiety, bipolar, and are challenged by chronic disorganization.

After decades of working with clients, I have decided to use my expertise helping people virtually. I loved working on site with clients, but now I love helping my clients virtually! I can guide you through the steps and accountability to achieve your goals virtually. Through my several years of education, experience, and certification, I offer Clutter Support Classes online. I found the support of other people in the group helps others.

Sometimes, people get stuck in their life because of difficult situations such as divorce, death of a spouse, simply being overwhelmed, depression, or hoarding. Other illnesses such as diabetes, fibromyalgia, and chronic fatigue syndrome can compound issues with disorganization. The stuff can paralyze them and they can't move forward. They need some help to get unstuck and to move forward in their life. Through my business, I have helped many clients get unstuck by de-cluttering, organizing, and simplifying their lives. I also help people to focus on what "stuff" they really want to keep in their life and what "stuff" to let go. Also focusing on the financial and emotional costs of keeping all that stuff that is not used.
I would love to help you, are you ready to take the first step? Call or email me and we will set up a time to talk about your situation.

I have achieved the Certified Professional Organizer in Chronic Disorganization (CPO-CD®) from the Institute for Challenging Disorganization (ICD). There is a relatively small number of professionals that have achieved this certificate, with me being the first in Pittsburgh and Western Pennsylvania. I also have also earned the Master Trainer Designation from ICD-the highest educational training from ICD. I am a Certified Professional Organizer®, receiving my certification in the inaugural class of 2007. I am also a Certified Virtual Professional Organizer (CVPO).

My life experiences include a Bachelor of Arts degree in Sociology from Slippery Rock University. Also, I have hospital nursing experience as a Licensed Practical Nurse. I have worked in social services as a Caseworker in a Nursing home and as an Employment Specialist for a non-profit agency. I have done basic financial budgeting seminars for non-profit agencies, focusing on why we overspend.

I am also the author of the books, "Don't Toss My Memories in the Trash-A Step-by-Step Guide to Helping Seniors Downsize, Organize, and Move" and the children's book, "Ophelia - Let's Get Organized!"

I love to travel and read. I have been married for over 40 years, have three grown daughters, and am Gigi to eight grandchildren and counting!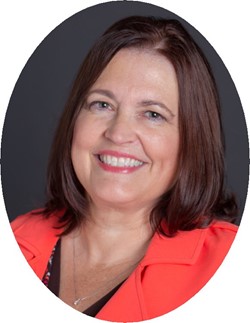 Vickie Dellaquila
---
Membership
National Association of Professional Organizers (NAPO)
NAPO Pittsburgh-Founding member
Institute for Challenging Disorganization (ICD)
National Association of Senior Move Managers (NASMM)
---
Educational achievements in the Organizing Industry
Certified Professional Organizer in Chronic Disorganization (CPO-CD)
ICD Level IV Education Mentor
Certified Professional Organizer (Inaugural Class of 2007)
ICD Level V Master Trainer
Certified Virtual Professional Organizer (CVPO)
---
Certificates of Study from Institute for Challenging Disorganization (formerly NSGCD)
Hoarding Specialist Level II Certificate
Aging Specialist Level II Certificate
ADD Level II Specialist Certificate
CD (Chronic Disorganization) Specialist Certificate
Basic Hoarding Issues with the CD Client
Understanding the Needs of the Elderly CD Clients
Basic ADD Issues with the CD Client
Basic Mental Health Conditions and Challenges Affecting the CD Client
Learning Styles and Modalities
Basic Physical Conditions and Challenges affecting the CD Client
Understanding the Needs of the Student CD Client
Study in Time Management and Productivity
---
Education
Bachelor of Arts in Sociology, Slippery Rock University
Licensed Practical Nurse Certification