Senior Success Stories
Everyone has a story about why they hire a Professional Organizer/Senior Move Manager.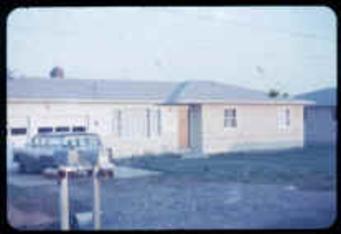 Harry's Story
Despite the worries of his grown children, Harry has been living independently as a widower in his own apartment. Unfortunately, Harry fell and had to go to a rehab hospital, where he was told he would need to relocate to an assisted living facility. Harry's son (the only adult child living in the area) helped Harry find an assisted living facility that suited his needs. Harry's son owns his own company and was not able to take time from his business to help his dad downsize and move. Organization Rules® came in and provided the needed assistance. Using photographs since Harry was unable to return to his apartment, Organization Rules® was able to review the possessions to help Harry decide what to keep and what to let go. Throughout the process, Harry's son was aware of the progress of the move as Organization Rules® provided him with continual updates. Organization Rules® handled all the details of the process from the beginning to the end, such as hiring the moving company to unpacking, organizing, and stocking his refrigerator within the new apartment. Moving to an assisted living facility was difficult for Harry, but when he arrived at his new apartment and saw all his things carefully placed, he knew he was home.
---
Annette's Story
Annette lived in her 5 bedroom, 2 story home for 42 years before she made the decision to move to a smaller place. Her husband Tom had past away 2 years ago and her only child Mary lived on the other side of the country. It was time to let go and move on. She was tired of the maintenance in the home, such shoveling the driveway, and paying high property taxes. The thought of downsizing from her large home and going to an apartment, paralyzed Annette. Organization Rules® came to the rescue. Working with Organization Rules®, she customized a timeline and plan which met her specific needs. She loves her new apartment.
"I could never have done my move from a house to an apartment without the help of Vickie. She is not only very organized, but one of the most professional people I have ever worked with. She helps to keep you calm when things get hectic. Vickie is an expert at finding places to items that you would want to get rid of and helping in getting your personal life together. She certainly meets the supreme standard of excellence." -Annette
---
Henry & Sarah's Story
Henry, an attorney, has a client, Sarah, that needed to move to an assisted living facility due to some memory loss and physical limitations. Sarah has no children, with just Henry acting as her POA (Power of Attorney). Henry, a very busy attorney, contacted Organization Rules® to work with Sarah through the downsizing and relocation experience. Using Vickie's experience in nursing and social services, Organization Rules® was help to Sarah, despite her limitations.
"Vickie, I was very pleased with the professional manner in which you handled my client's move to a personal care home. You paid attention to small as well as big details and this made the transition so easy. I was impressed with the way you quickly saw the problems in the move and resolved them before they became serious. I would certainly use your services in the future." - Henry (Attorney for downsizing client)
---
These are just a few stories about how a Senior Move Manager/Professional Organizer can help.
If you are an adult child who does not know where to start, live out of town, just busy with your own life (raising children and your career) let Organization Rules® help you with your parent or parents.
If you are a senior and need to downsize, let us assist you with your move to a new home.
We can help you start and finish the process of letting go and moving on.
---